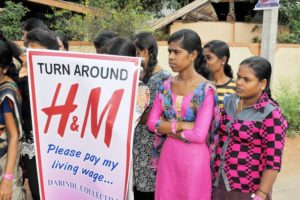 Dian from the feminist trade union Inter-Factory Workers' Federation (FBLP), which has its focus especially in Jakarta (Indonesia), and Chamila of the Dabindu Collective (Sri Lanka) will provide input. It will deal with the current working and living conditions of seamstresses and Gender-Based-Violence (GBV), but also with the current labour struggles.
Afterwards we want to exchange ideas and talk about what we can do here to support the struggles of the seamstresses.
Input will be given in English.
The Input will take place in AZ Conni, Rudolf-Leonhardt-Straße 39, 01097 Dresden and will start at 8 p.m.
You can find more information about the whole lecture tour here (only in german): www.fau.org/artikel/uniontour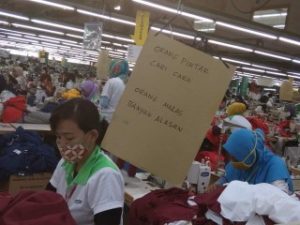 FBLP (Inter-Factory Workers' Federation): advocates for the removal of time limits from contracts and is active against (sexualized)
Violence/discrimination against women workers and LGBTQ (Lesbian, Gay, Bisexual, Transgender, Queer). As part of its work, FBLP has established a community radio. This is run by female wage dependents for female wage dependents and is called Marsinah Radio.
Dabindu Collective: Feminist organisation in which seamstresses in the Katunayake free trade zone can work in solidarity with one another and defend their interests. The goals are to achieve more self-determination for seamstresses through educational programmes and to strengthen human rights for (wage-dependent) women.